Kemono is mentor of NOX Team in "Dragon Ball: Universal Devastation!". He already knew of the universal collision and he was one of the first people to know that destruction would happen.
Appearance
He's 178cm high and 75kg heavy. He mostly wears his orange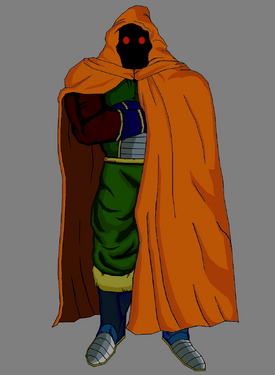 coat, green Saiyan armour that's similar to
Bardock
's. He also wears green pants. His face can't be seen, but his red glowing eyes.
Personality
<TBA>