The
Spirit Nuke
is an attack used by
Goku
as a
Super Saiyan 4
along with the
Kaio-Ken
X100. Not only does the Spirit Nuke take energy from every living thing in the universe like the
Universal Spirit Bomb
, it also takes energy from non-living things as well.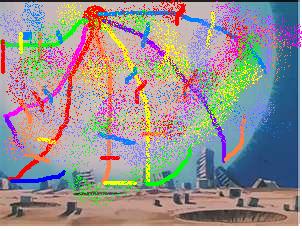 It is one of the most powerful attacks ever. It sometimes is fired by a
Kamehameha
to increase accuracy, power, and speed. It was first used against
Fission
but even so it did no damage but this did kill
Zerelb
. If this attack is used by any of Goku's
either
of
fusions
, even Veku, it could destroy reality its self. The strongest this attack has ever been is when
Super Saiyan 4
Vegito
used it and gathered energy from HFIL, Other World, and Heaven as well and then fired from a Final Kamehameha x10.This is the strongest attack in all of time and space when used by
Gogittenks
.